We recently delivered our newest Test Machine for Space Products to one of our valued customers, marking a successful handover. The machine, which is based on NI hardware and software, was designed with extraordinary accuracy and efficiency in mind when testing space products.
Equipped with over 500 test nodes, the test machine could work on a wide range of space products, featuring three major test interfaces for conditioning, loading, and emulation. These features allow the customer to test their space products with unmatched precision and speed in production and lab facilities.
The test machine is designed for easy maintenance, troubleshooting & control. It is equipped with front-access drawers containing electronics, making it convenient for engineers to check, maintain and troubleshoot. This design feature improves the overall efficiency of the development & testing process, which is critical when testing space products requiring high accuracy and throughput.
In addition to the above functions, the test machine is equipped with military-grade cable sets that connect the space products during testing. This ensures a reliable and secure connection, critical when testing space products operating in harsh environments.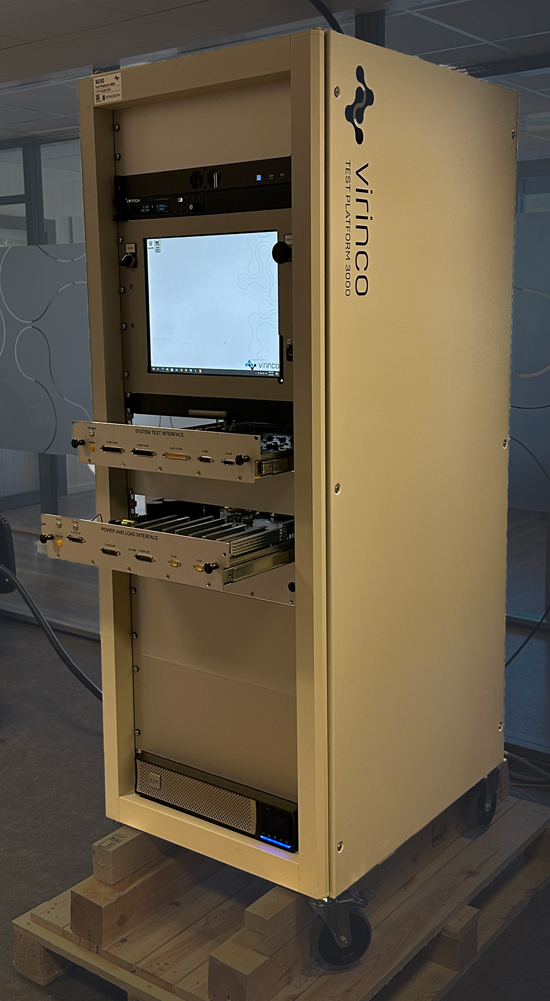 Test Machine for Space Products
Our team of experienced engineers designed, developed and built this test machine to meet the specific needs of our customer and we are confident that it will exceed their expectations.
We pride ourselves on our ability to provide world-class testing solutions to our customers, and this delivery of our latest space product testing machine is testament to our commitment to excellence. We look forward to continuing to work with our customers to provide innovative and reliable test solutions that enable them to stay ahead of their competitors in the electrical electronics industry.