Jørgen Steen visited engineering students at NTNU in Trondheim, Norway.
"A clear view of what a company is looking for in a student."
A few weeks ago, I visited NTNU to hold a lecture on LabVIEW and how to become an attractive candidate for a company.
One of the things lacking from a university education is a clear view of what a company is looking for in a student, which creates uncertainty for the students. Of course, they want the education they are given, but how do you show your unique qualifications? It is also important for the student to remember it is not a one-way relationship, you have to find out if the company matches your interests and ambition. There is nothing wrong with having a job where you are on watch, drinking coffee and reading the newspaper all day, but it is not for everyone. Many people want to be challenged at work.
Over a year ago, I was asked by NTNU to make their LabVIEW curriculum in video format. I love teaching, so I jumped at the chance! I only had one requirement, it needed to be available for anyone wanting to learn, not just NTNU students. The videos are finished, and part of my presentation for the student was an introduction to the videos and how to best use them.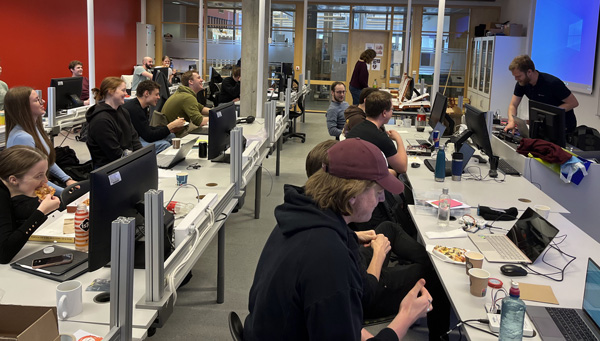 The videos are not released to the public yet as they are awaiting final approval by NTNU. If you want to catch them when they are released, follow Virinco on LinkedIn and stay tuned! 🤗
Virinco welcomes new employees into a vibrant community where ideas are given free rein and dreams come true. As an established company with many years of experience, Virinco recruits ambitious people to build its already successful reputation.
There is a lot of work around here for anyone willing to put down the hard farms, so do not hesitate and send your CV today.