Virinco Techology has helped Eltek with creating a groundbreaking burn-in test.
We have created a burn-in test that is close to a perpetuum mobile. We only lack approximately 6% of the power. With that said, we obviously do not claim that we have made an eternity machine. That is still impossible, at least for now.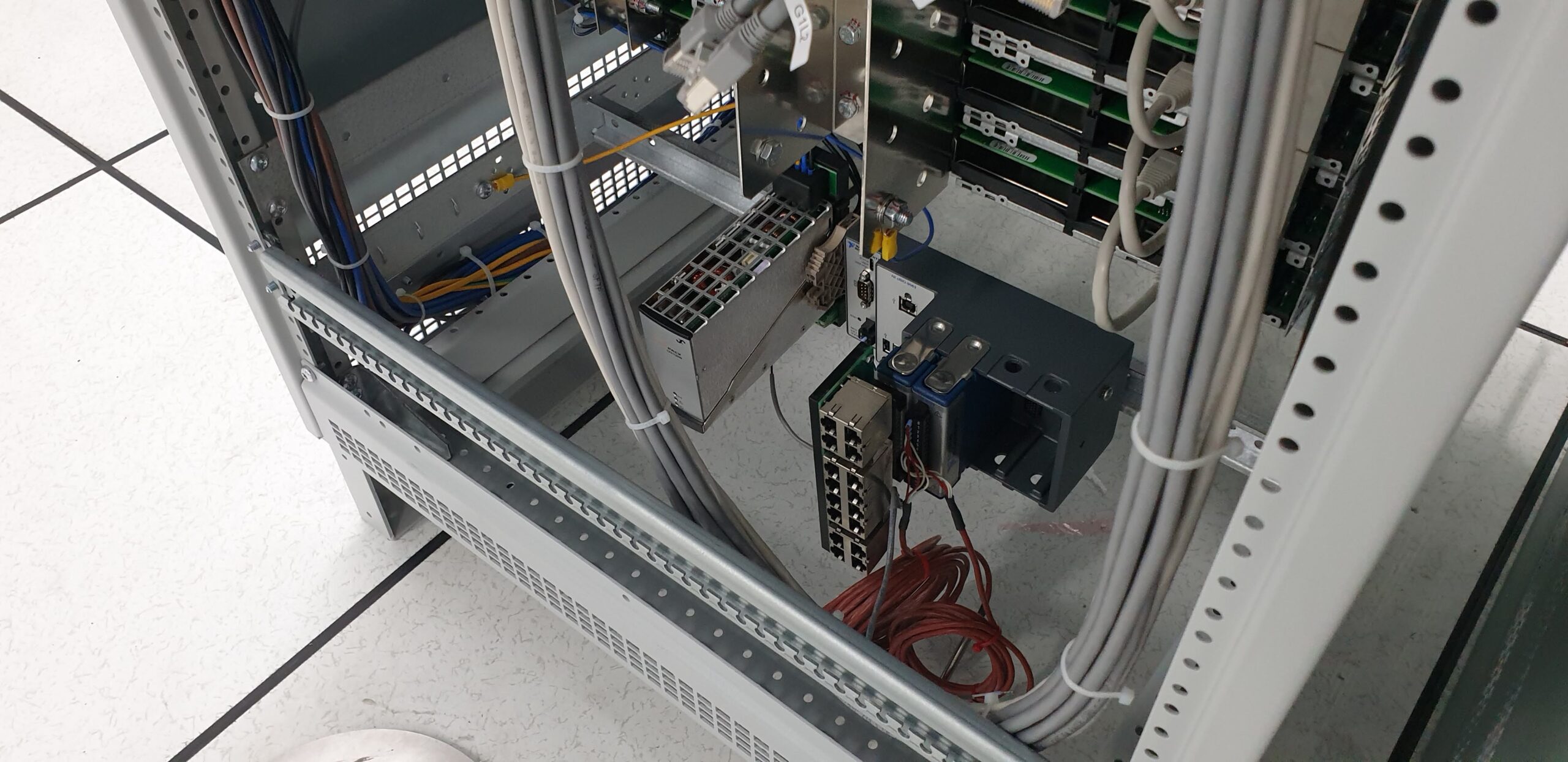 This is where the magic happens!
Our fabulous engineers have assisted Eltek with creating this excellent test solution containing  NI CompactRIO with CAN, Relay & DAQ  modules. They are running on NI LabVIEW and NI TestStand solution.
First, it's running on a more stable platform with a backup battery to handle power loss. If power is back within 10 hours, burn-in can be resumed.
Each physical CAN bus is split into smaller sections, making the impact of a failure much smaller, as only four units will be affected by a CAN bus communication problem.
Second, each CompactRIO system only communicates with one rack, allowing much higher test intensity. Glitches are more likely to be detected. The CAN bus cables are shorter and fewer units are connected on each bus, minimizing the possibility of CAN bus errors.
Third, it controls electronic loads automatically. Increased ease of use for the operator and avoid failures caused by incorrect load settings.
Fourth, the system has a scan for the UUT function, which will automatically detect all UUTs inserted in the burn-in rack. Automatically adjusts the loading and keeps it perfectly adjusted throughout the whole burn-in test. This makes the process of starting, adding & removing units much easier and faster.
Finally, the system gives alarms and warnings for all types of issues in the burn-in test shown in the GUI. Not only alarms from the units under test, but also the loads and the temperature setpoint are monitored here.
The system is of course connected to WATS for complete control of the test results.
Do you need to create a burn-in test? Feel free to contact one of us!